The choir rehearsals are moving to Saturday for the month of November:
November 03, 10:00 am
November 10, 9:00 am
November 17, 10:00 am
November 24, 10:00 am
Everybody who would love to join the choir is most welcome.
As a new season begins at Martin Luther, we are adding a small choir to our Music Ministry to prepare music to enhance our celebrations of Feast Days and Seasons in both the German and English Liturgies.
This choir will meet on Tuesdays at 10.30 in the sanctuary of our church, 933 Smyth Rd, starting this week, October 2.
If this sounds interesting to you, please feel free to send MaryAnn an email at : macfoley@rogers.com
Please find the children's program below (Poster here: Children's Program – Dinner Dance 2018) for our upcoming Frühlingsfest/Dinner Dance, on Saturday, June 2nd at the Maple Leaf Almrausch Club, 3928 Farmers Way, K0A 1K0. Doors open at 6pm.
We will have a delicious buffet including meat and vegetarian dishes, live music and raffle prices.
Please order your tickets with Heidi Rausch, hrausch@hotmail.ca, 613-864-4102. The price is $35 for adults and $15 for children.
Children's Program – Kinderprogramm
    6 – 6:30 pm
Knock the cans down           
Dosenwerfen
Spring drawing/colouring
Frühlingsmalen
    6:30 – 7 pm 
Protect the egg challenge
Schütze das fallende Ei
    7 – 7:30 pm 
Paper airplanes
Papierflugzeuge
    7:30 – 8 pm 
Marshmallow engineering
Marshmallow Technik
    8:30 pm
Sing and dance along
Das Fliegerlied
This Saturday marks the beginning of the Martin Luther Church Public Garden gardening season. We would welcome anyone who is interested to join us this Saturday (May 19) at 10 am for a morning of garden work in our property's green space.
The first session will be one of assessment, clean-up and planning for the season. Bring garden gloves (we will have a few extra) a sun hat, and your favorite brown beverage, along with anything else you might think would be useful.
We have fun, chat a bit, and care for God's creation, and you are welcome to join us!
Please contact Marianne Thornton at marthornton@rogers.com if you have any questions.
More information about the gardening project can be found here.
Dining Around the World: "Remembering Charlottetown"
You are cordially invited by Lutheran Youth Ottawa (LYO) to the first event of a series of youth-initiated congregational dinners. Join us for a culinary adventure that will lead our taste buds to encounter different cultures and flavours.
Sunday, May 27, 5 p.m. to 8 p.m. at Resurrection Lutheran Church in Orléans, 1325 Gaultois Ave
The menu:
clam chowder; shepherd's pie; salad and dessert
gluten-free and vegan options are available
Youth will be sharing their experiences from CLAY 2016. CLAY (Canadian Lutheran Anglican Youth) is a gathering of the Youth of Lutheran and Anglican Churches which takes place every two years. In 2018 it will take place in Thunder Bay.
All of proceeds go towards supporting youth ministries within the Ottawa Ministry Area and CLAY 2018 (August, Thunder Bay). From our Martin Luther congregation two youths will participate in CLAY 2018.
Tickets are available at church offices, Lutheran Youth Ottawa representatives and at youth@ottawalutherans.org.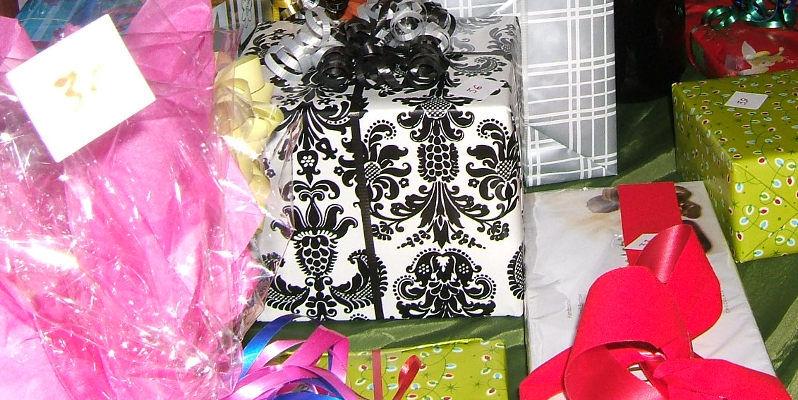 We kindly ask you to help us with prizes for the big Raffle on our Springfestival.
Please contact Friedrich and Alexandra Demke (613-748 9745, lutherinfo@gmail.com) or just bring your prizes on Sunday to the church (please don't wrap them).
A big thank you to everybody who can support the raffle with donations. This is a wonderful contribution to our Dinner-Dance-Festival.
On May 26 we have a fundraiser on the Great Glebe Garage Sale event to support the work of the Ottawa Lutheran Refugee Sponsorship Committee. The Plant & Bake Sale will take place on 297 Second Ave (corner of Percy and Second Ave). If you would like to donate a cake for the Bake Sale, you are most welcome. We will be collecting the cakes on Friday, May 25 at 12 noon at 933 Smyth Road and in the evening at 7 p.m. on 499 Preston St.