We are a German-speaking Preschool in Ottawa with a German Immersion Early Education Program for children ages 30 months to 5 years. Our licensed childcare facility is open Monday through Friday from 8.30am to1pm.
In our program, the children learn German and experience German culture through children´s rimes, songs, storytelling, crafts and play.  Our early childhood educators are fluent in English and German and they have experience guiding children through the program who do not yet speak any German.
We are located in St. Stephen's Presbyterian Church:
Martin Luther Kindergarten
St. Stephen's Presbyterian Church
579 Parkdale Ave.
Ottawa ON  K1Y4K1
Phone: 613-236-1570
Email: kindergarten@glco.org
The Martin Luther Kindergarten is part of the Martin Luther Church of Ottawa but non-denominational.  The children acquire values grounded on a Christian basis such as respect for other human beings, cultures, religions and the environment. Given their age range and the small size of the group of children, each child finds an excellent opportunity to be heard, attended to and acquire social skills in a very personalized setting. With our program, children will be appropriately prepared to enter the Canadian school system.
More information about who we are, our philosophy, and the structure of our preschool can be found in the Parent Handbook.
All necessary forms to register your child can be downloaded. If you have any questions please call or send an e-mail. We are looking forward to seeing you.
Information and Permission Form 2021-2022
kindergarten registration 2021/2022
Our parents report to us……
We loved sending our two kids to the MLK. We always felt that they were safe, well cared for, and learned so much. We always enjoyed hearing and seeing how much they learned, especially with regards to German culture, traditions, and music for children. It was so helpful to have that added support as parents and our children still talk about their fond memories at MLK. (Class of 2010 and 2012). Best regards Chrissy und Henrik
My children were enrolled as siblings at the Martin Luther Kindergarten and they always looked forward to going there. While the teachers were kind and full of creative ideas, my children also improved their German through songs and play, they became accustomed to the German culture, and they found long-lasting friendships.  The small group environment allowed the teachers to care for the individual needs of each child and to follow a child-led approach. For example, whenever the children were found to be specifically interested in a specific topic, such as huskies or gymnastics, they would modify their program for the week to allow the children to learn about the topic through songs, crafts, and other activities. My children also liked that they could play together as siblings because of the mixed-aged groups. The parents were always given the opportunity to participate in the cultural celebrations that take place throughout the year, which enabled them to become a community and enforced friendships among many of the children. My children are still close friends with some of the children who they played with during their time at the Martin Luther Kindergarten and after the children started school, many families continue to meet for occasions such as the crafting of lanterns for the Sankt Martins Celebration or for the cleaning of the boots for Nikolaus. After their preschool time, my children integrated well into the English/French elementary school. Best regards Esther
The Martin Luther Kindergarten brought years of joy to our family. First my son, and then my daughter found a warm and welcoming environment with wonderfully caring and creative teachers, who tended to their every need. My children sang German songs, learned German nursery rhymes, made crafts, celebrated the seasons in tune with nature, marked festive occasions–all in thoughtful, meaningful, and merry ways. As for myself, I made some great friends along the way and shared so many special moments with my children, I can hardly count them. We have truly special memories from the MLK. I enthusiastically recommend the Martin Luther preschool to anyone. Best regards Claudia
My two sons spent a total of 4.5 years at the German Kindergarten in Ottawa. I particularly enjoyed the caring environment in a mixed age group. The kids were able to follow their interests in a child-centered and play-oriented environment. Besides a cozy playroom, a spacious hall allowed them to play and exercise vigorously. Many happy hours were spent free playing in the garden. I appreciated that my sons had the opportunity to experience German festivities and customs and speak German in their early years. The close parent community was a particular bonus with friendships extending to this day. Many happy first memories were made at the German Kindergarten and it has a special place in my sons' life. Best regards Marion
I loved my German MLK! There are so many endless things to do, for example, playing in the backyard, baking at Christmas, painting, crafts and so much more. You always feel so welcome and well taken care of. Everyone was so nice, it felt like a second home in the hours I was there! Even when I was in school I loved to go back for a visit. Sometimes I was helping out and still being a part of the special events like Nikolaus. Charlize (now 10 years old)
A couple of memories I have from the German MLK I cherish the most was riding the "Bobby car" during gym class as well as building forts with building blocks and mats. There were so many activities in the backyard /playground.  I also loved the large tent in the classroom to relax and look at all the German books. Every day was a new adventure and many things to do. Julian (now 16)
Some impressions of our Kindergarten can be found here.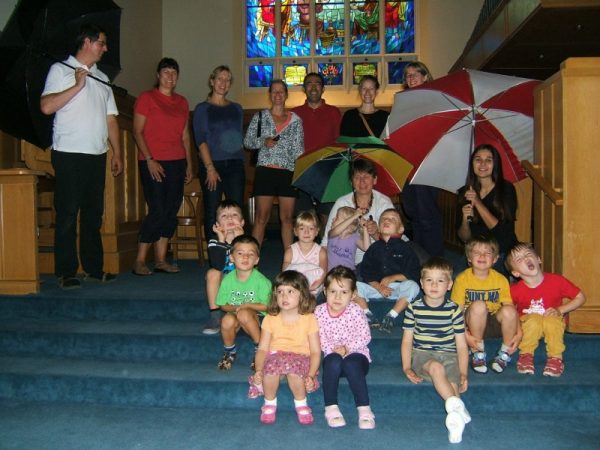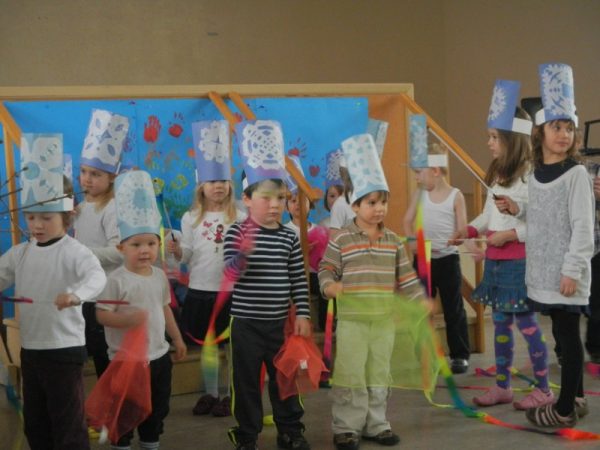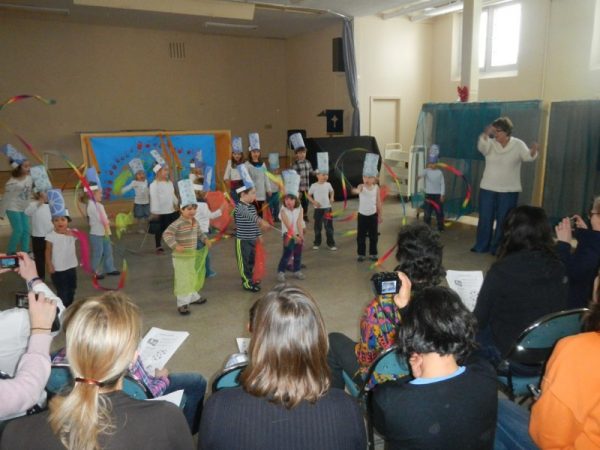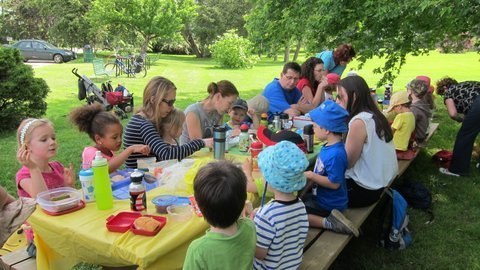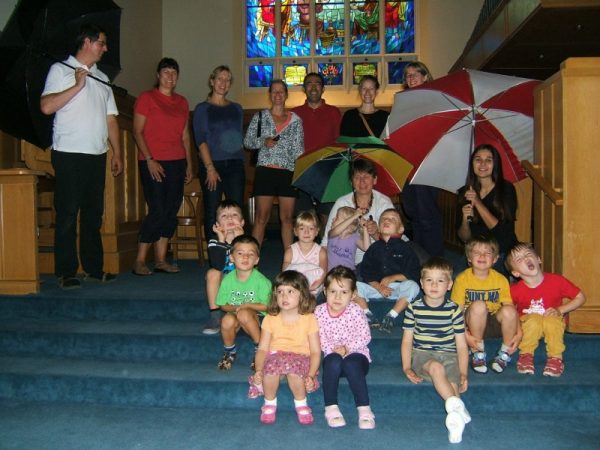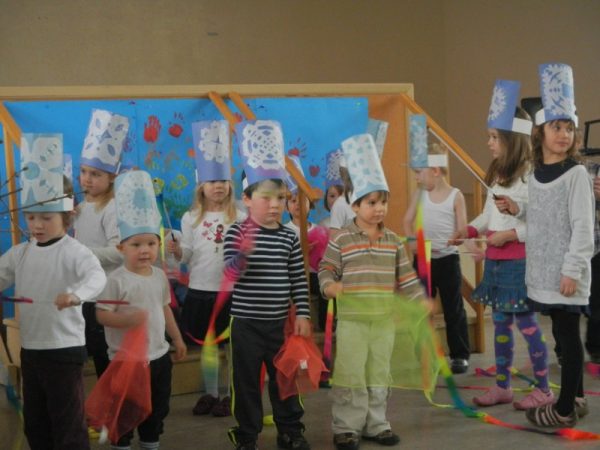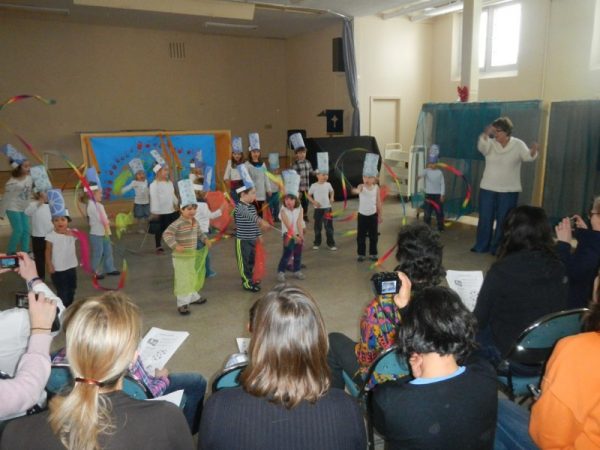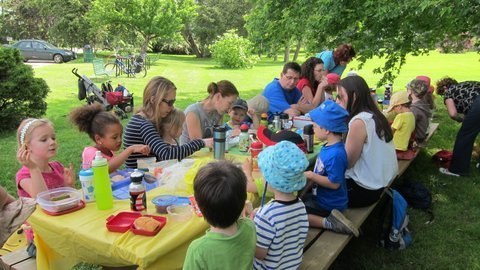 The kindergarten gratefully acknowledges funding support for its programs from the City of Ottawa and the Ontario Ministry of Education.